Summer's here and all we crave throughout the day is a chilled glass of lemonade. Gone are the days of winter coats and scarves; sun hats and umbrellas are our only allies now. But those aren't the only changes summer brings in. We also need to undergo a lot of other changes to accommodate the summer heat.
Similarly, our skin needs special care during the summer. There are a few basic steps that we need to follow to protect our skin from those harsh rays and sticky heat.
Sunscreen is your BFF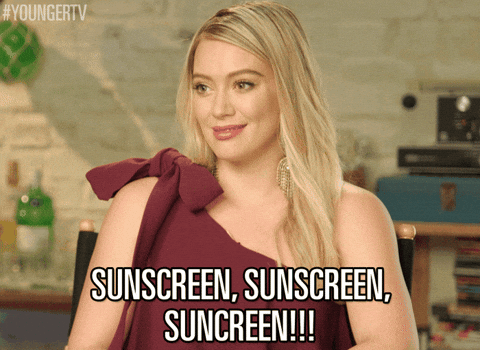 The one thing you can rely on to protect your skin from the villainous UV rays is sunscreen. Most people think it's enough to wear sunscreen just while stepping outdoors. They don't realize that the sun's rays come indoors too through the windows and doors. So, wearing sunscreen every day religiously is an important step in your skincare routine.
But it's not enough to wear any sunscreen. Choose your sunscreen carefully according to your skin type and preference. Your sunscreen must either be SPF 30 or higher and should be applied on clean skin at least 20 minutes before going out.
Carry H2O everywhere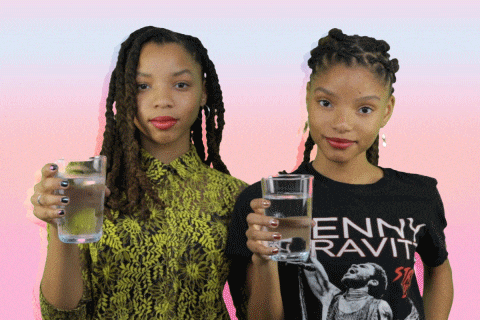 Most of us have been taught that water is the greatest ally to our skin. Drinking 8 to 10 glasses of water every day keeps our body hydrated and doesn't let the skin go dry or itchy. In fact, the right amount of water can actually help you recover faster from a sunburn.
To add a citrusy twist to your plain water, add lemon wedges or mint leaves. And no, fizzy drinks cannot replace water. In fact, nothing can.
Less is more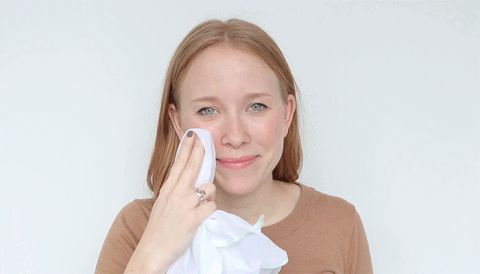 No one likes plastering themselves with loads of products during sweaty summers. The same goes for your skincare routine. Obviously, you cannot ever skip moisturizers but what you need to remember is that your winter moisturizer won't work in the summer anymore. You don't need to use those oily moisturizers as you did in the winter.
All you need are water-based products that are light in texture and nourish your skin without the heaviness. Choose a light moisturizer that's designed for your skin type specifically because that will not only avoid your skin from getting dry but also protect it from harmful pollutants.
Scrub that dirt away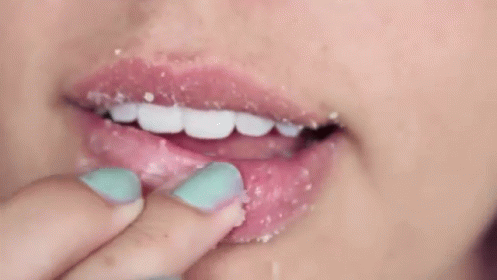 Summers are infamous for being sticky and dirty. Your pores tend to get clogged extensively during this time of the year. And before you know it, pimples and acne pop up to welcome you. But this can be avoided if you exfoliate your skin regularly, once a week seems to work best for most of us.
Scrubs not only help open up pores and remove dead skin but also get rids of tan and pigmentation to some extent. Scrubs come in delicious packages and ingredients. The most common types of scrubs are sugar scrubs, salt scrubs, coffee scrubs, moisturizing scrubs.
٤ نصائح للعناية بالبشرة للتغلب على الصيف الحار والرطب
ها نحن في فصل الصيف وكل ما نتوق إليه طوال اليوم هو كوب بارد من عصير الليمون.
لقد ولت أيام المعاطف والأوشحة الشتوية وتبدلت بالقبعات والمظلات الشمسية الآن. لكن هذه ليست التغييرات الوحيدة الناتجة عن فصل الصيف.
نحتاج أيضًا إلى إجراء الكثير من التغييرات الأخرى لاستيعاب حرارة الصيف.
فإن بشرتنا تحتاج أيضاً إلى عناية خاصة خلال فصل الصيف.
هناك بعض الخطوات الأساسية التي نحتاج إلى اتباعها لحماية بشرتنا من تلك الأشعة القاسية والحرارة اللاصقة.
– واقي الشمس هو صديقك المفضل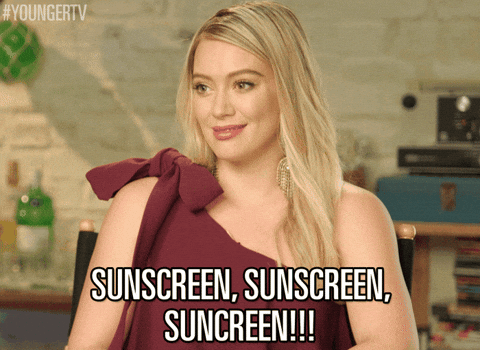 الشيء الوحيد الذي يمكنك الاعتماد عليه لحماية بشرتك من الأشعة فوق البنفسجية الخبيثة هو واقي الشمس.
يعتقد معظم الناس أنه يكفي ارتداء واقي من الشمس أثناء الخروج في الهواء الطلق فقط، غير أنهم لا يدركون أن أشعة الشمس تأتي إلى الداخل أيضًا من خلال النوافذ والأبواب.
لذا، فإن ارتداء واقي الشمس كل يوم هو خطوة مهمة في روتين العناية ببشرتك.
لكن لا يكفي استخدام كريم واقي من الشمس فحسب، بل يجب إختياره بعناية وفقًا لنوع بشرتك والأفضلية الناتجة عنه.
ويجب أن تكون الحماية ٣٠ درجة وما فوق كما ويجب أن يوضع على بشرة نظيفة قبل ٢٠ دقيقة على الأقل من الخروج.
– حمل ثاني أكسيد الكربون في كل مكان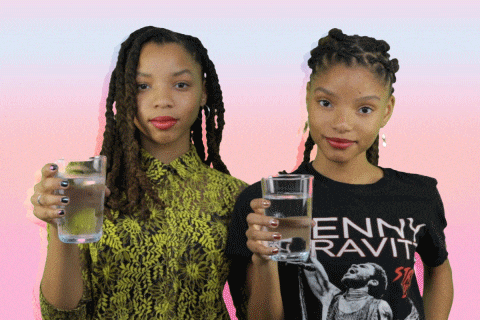 مما لا شك به أن الماء هو أعظم حليف لبشرتنا.
٨ إلى ١٠ أكواب من الماء يومياً تساعد على الحفاظ على رطوبة الجسم، فتمنع الحصول على بشرة جافة أو تسبب أي حكة.
في الواقع، إن كمية مناسبة من الماء يمكن أن تساعدك على التعافي بشكل أسرع من حروق ناتجة عن الشمس.
كما ويمكن إضافة لمسة حمضية إلى المياه العادية، عبر إضافة شرائح من الليمون أو أوراق النعناع عليها.
وكلا، المشروبات الغازية لا يمكن أن تحل محل الماء. في الحقيقة، لا شيء يستطيع.
– الأقل هو الأكثر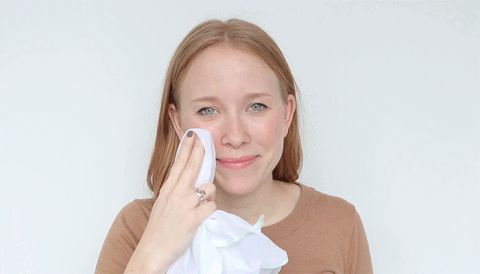 لا أحد يحب لصق الكثير من المنتجات على وجهه خلال فصول الصيف المتعرقة.
الشيء نفسه ينطبق على روتين العناية ببشرتك. من الواضح أنه لا يمكنك أبدًا تخطي المرطبات ولكن ما عليك أن تتذكريه هو أن مرطب الشتاء لن يعمل في الصيف بعد الآن.
لست بحاجة إلى استخدام تلك المرطبات الزيتية التي كنت تستخدمينها في الشتاء.
كل ما تحتاجينه هو منتجات مائية خفيفة الملمس، تغذي بشرتك دون ثقل. اختاري مرطبًا خفيفًا مصممًا لنوع بشرتك على وجه التحديد لأن ذلك لن يمنع بشرتك من الجفاف فحسب، بل يحميها أيضًا من الملوثات الضارة.
– أفركي تلك الأوساخ بعيدا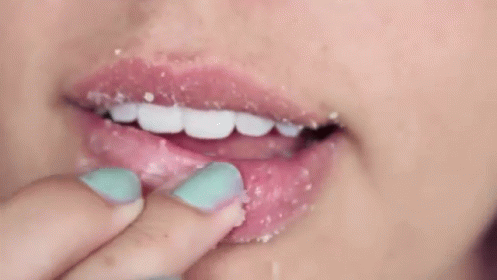 يشتهر الصيف بكونه لزجًا وقذرًا، وتميل مسامك إلى الانسداد بشكل كبير خلال هذا الوقت من العام.
وقبل أن تعرف ذلك، تظهر البثور وحب الشباب للترحيب بك. ولكن يمكن تجنب ذلك إذا قمت بتقشير بشرتك بانتظام، ويبدو أن التقشير مرة واحدة في الأسبوع تعمل بشكل أفضل بالنسبة لمعظمنا.
لا تساعد المقشرات على فتح المسام وإزالة الجلد الميت فحسب، بل تساعد أيضًا في التخلص من السمرة والتصبغ إلى حد ما. إن المقشرات تأتي في عبوات وتصنع بمكونات لذيذة.
أكثر أنواع المقشرات إنتشاراً هي التالية: السكر، الملح، القهوة والترطيب.